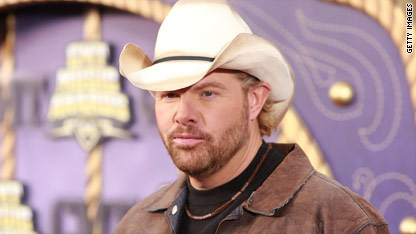 LL Cool J wasn't the only one surprised to see that he was part of Sarah Palin's upcoming Fox News program, "Real American Stories."
A representative for country star Toby Keith told CNN that she too was unaware that Fox News was using an old interview of Keith's, conducted sometime in early 2009.
"I had no idea Toby's interview was going to air on Sarah Palin's special. I found out after the press release went out and was contacted by a reporter asking about the show," Keith's publicist said. "It is an old interview….I was never contacted by Fox requesting permission. I still have not heard from Fox."
Calls to Fox News for comment have not been returned.