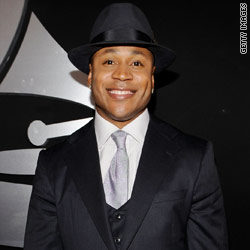 LL Cool J would like to clear a few things up regarding Sarah Palin's use of an old interview from 2008 as part of a promotion for her show on Fox News.
"Contrary to what was reported, LL Cool J was never scheduled to be a guest on 'Real American Stories' with Sarah Palin this week," a representative for the rapper, whose real name is James Todd Smith, said in a statement. "The show had planned to use an interview from 2008 that was being repurposed without LL's permission.
"This statement is not a reflection of any feelings LL has toward Fox News or Ms. Palin, whom he has never met, rather a clarification of what we have seen published in the media."
Update, 6:38 p.m. :
Fox News has given CNN a statement in response to LL Cool J's comments.
"'Real American Stories' features uplifting tales about overcoming adversity and we believe Mr. Smith's interview fit that criteria," a Fox News spokesperson told CNN. "However, as it appears that Mr. Smith does not want to be associated with a program that could serve as an inspiration to others, we are cutting his interview from the special and wish him the best with his fledgling acting career."
In addition, the spokesperson said, "Fox News did not commit to restrictions on its interview with Mr. Smith so therefore the network did not need his permission to use the interview in this program."