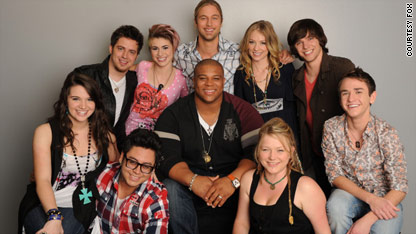 testing captions
I'm not even going to lie; the main draw for me tonight is Usher.
I dig him, and I am anxious to see if he inspires the Top 10. He's been in the business since he was a kid, and he's got a great voice. Mostly I'm hoping he can impart some swagger to help this year's group kick it up a bit.
The show just started, and why was it necessary for Simon to kiss Ellen? Funny how Kara dodged Randy's kiss. Better luck next time buddy.
And we are off!