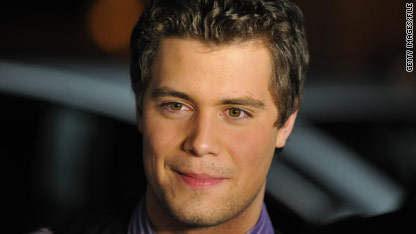 He caught our attention as the boyfriend of then vice-presidential candidate Sarah Palin's pregnant daughter Bristol in 2008. He kept it when he and Bristol broke up, then fought over the care of their child. He semi-shocked us when he posed topless with his son in GQ magazine. Then did it again when he announced he'd be posing for Playgirl.
Now Levi Johnston's people are pitching a docu-series to the major cable networks, according to Stuart Krasnow, executive producer of the untitled project. Krasnow released this statement to CNN:
"Our goal is to sell a show that shows off Levi Johnston in his world, both in Alaska and outside of Alaska. Where does a 19 year old with his kind of fame go from here? And of course, being that there's another show, that's also set in Alaska, we would love to premiere opposite that show so we can show that we are the real deal! We're not about beauty shots and mountains; this is about a real kid living a real life in an amazing place. He lives his life like no other teenager, and that's what the show is about."
Johnston's news comes on the heels of Palin's announcement that she'll be hosting a reality TV show for the Discovery Channel called "Sarah Palin's Alaska."