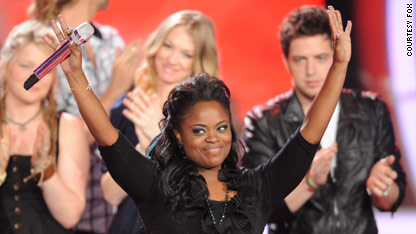 testing captions
It was only a matter of time before "American Idol" voting met social networking.
Mashable is reporting that Idol Fanatic has come up with a way to allow the show's fans to vote via Facebook.
Using  a special programmable communications network, participants would have five votes to use each week with the ability to earn more for each Facebook friend they invite.
Currently, fans can call in or text their votes for their favorite "American Idol" contestants.
No word yet on whether "Idol" or Fox network, which closely guards all things connected to the show, is going to allow the app to be used.