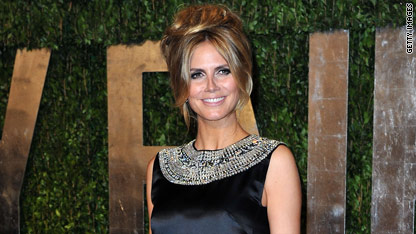 Heidi Klum is "absolutely happy."
The Victoria's Secret model, "Project Runway" star and mom said her body was at its best when she was 19 and 20, but at 36, she said she's never felt better.
Klum, who rarely exercises and has never gone on a diet to lose weight, told Allure she eats a lot of vegetables, fish and chicken soup.
But even the super model can't resist a treat.
"Sometimes I'll have a Big Mac - I love them, and I love chips," she said.
She's human after all.