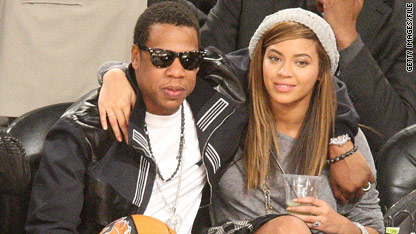 testing captions
Fans may want to hold off on searching for Beyonce's baby registry just yet.
Despite reports that the singer and her rapper husband Jay-Z are expecting a little one, Beyonce's publicist told CNN the information is "untrue."
The pair are notoriously tight-lipped about their relationship and for a long time refused to even acknowledge that they had married - they held an ultra-private wedding ceremony in 2008. The singer caused a bit of a stir this year when she thanked her husband during her acceptance speech at the Grammy Awards.
Rumors have run rampant since they married that they were soon to become parents and Beyonce has said that she desires to become a mom - when the time is right.
"I definitely want to have a child, but I know from my nephew it's a lot," she told Allure magazine back in February. "I hope that those things will just happen naturally. I still haven't had time to relax.