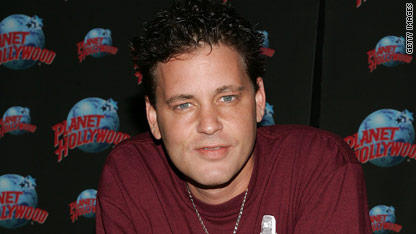 testing captions
LOS ANGELES, California (CNN) - The Los Angeles County coroner's office has subpoenaed medical records from 20 doctors in its investigation into actor Corey Haim's death, a coroner investigator said.
Haim, who died earlier this month, obtained drugs using prescriptions written under the names of these doctors in the past year, Los Angeles County Deputy Coroner Ed Winter told CNN Friday.
California drug investigators found evidence that Haim, who fought a decades-long battle with drug abuse, used at least one fake prescription to obtain a narcotic in the months before he died, Attorney General Jerry Brown said last week.
The coroner is waiting for toxicology results before deciding if drugs were involved in the death of the 1980s teen movie actor, Winter said. Those test results are several weeks away, Winter said.