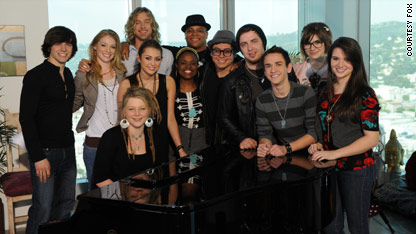 testing captions
When "American Idol" meets Disney tonight anything can happen.
The show just started and I had totally forgotten that Paige Miles was in the bottom two last week. I fully expect her to be back there this week.
Some shows I feel like the intro is the best part of "Idol." We get to see plenty of Miley Cyrus in the clips.
I always wonder how Seacrest figures out how much pause he is going to put into "This ... is 'American Idol.' "
And we're off!