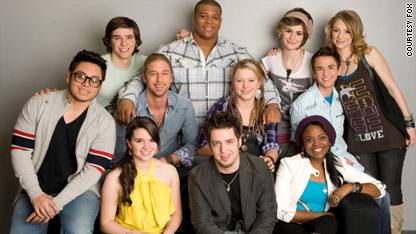 testing captions
I'm not sure that when I think "singing," Miley Cyrus comes to mind.
Given the lackluster talent this season, Cyrus is definitely an interesting choice for the first guest mentor spot. Unfortunately the music industry is more about the flash than the actual chops.
The judges just stepped out, and is it me or is Randy looking much bigger these days? Randy says this is a "big night" and I will resist the urge to be snarky.
Ryan looks excited. Here we go.