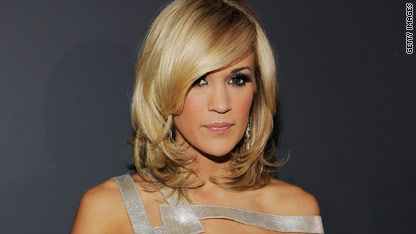 Country star Carrie Underwood has suffered a tragedy.
On Saturday, a truck driver carrying stage equipment for the singer's "Play On" tour was killed in a fiery crash on I-95 in Connecticut around 8 a.m., according to the Hartford Courant newspaper.
"This accident has brought much sadness to everyone on the road," said tour manager Geoff Donkin on behalf of Underwood and the entire band and crew on the tour. "We've lost one of us and we are all truly thinking of his family. No one ever expects anything like this to happen on tour."
Underwood's performance at the Foxwoods Casino's MGM Grand Theater in Mashantucket, Connecticut, went on as scheduled, but she did dedicate a tearful rendition of "Temporary Home" to the driver and his family, according to the Los Angeles Times.