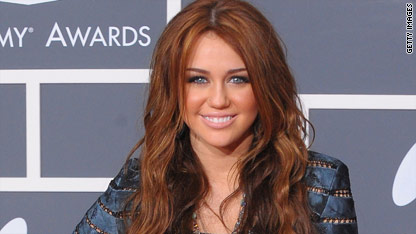 Miley Cyrus will appear on "American Idol" Tuesday as a guest mentor, guiding the 11 finalists through the Billboard No.1 Hits-themed show.
The recording artist and actress will also appear on "Idol's" Wednesday results show, where she'll perform "When I Look at You" - the song featured in "The Last Song" trailer.
Fellow Disney Stars, Joe Jonas and Demi Lovato - who will inevitably be referred to as 'Jemi' now that they've gone public with their relationship - will also perform Wednesday. The couple will sing "Make a Wave," a duet they recorded for Disney's "Friends for Change: Project Green," which will be featured in the upcoming film, "Oceans."
This is Jonas' second time on the show. He made his "American Idol" Debut when he appeared as a guest judge during the Dallas, Texas, auditions.