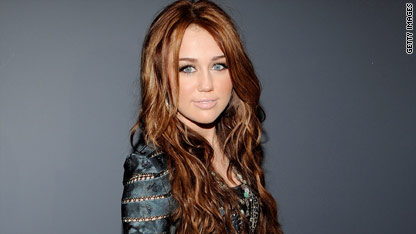 Teen girls - already misunderstood by plenty of adults - are just as baffling to 17-year-old pop culture mega-star Miley Cyrus.
"I am screwed up in the mind a little bit because I'm not like other 16- or 17-year-old girls," Cyrus said in a recent interview in Parade. "I have no perspective of who exactly my fans are, to tell you the truth. Teenage girls in general are hard for me. I'm not a girl's girl."
And despite the fact that she got her start in TV, Cyrus isn't a fan of parking in front of the tube - except for RuPaul's "Drag Race," which she can't get enough of. "I love me some RuPaul. I love RuPaul's motto. It goes something like, 'A real lady is never bitchy, a real lady is sassy,' " Cyrus said.
The actress isn't hiding the fact that she's trying to move away from the tween beat in order to get a more adult audience. She just may have the opportunity to do so with the adaptation of Nicholas Sparks' "The Last Song." But even if she doesn't, Cyrus has already reaped one benefit from the romantic drama about a rebellious Southern teen: "Last Song" co-star Liam Hemsworth is the new love of Cyrus's life.
"[Liam has] become my best friend in the whole wide world," Cyrus gushed to Parade. "I'm in love. He really respects me for who I am because coming from Australia, he really didn't know me as the celebrity I am here. I got to tell him about myself on my own terms and in my own way. He had no preconceived notion of who I was supposed to be."
And it seems that no matter how adult Cyrus gets, she still isn't planning on following in her father's footsteps and going country. It scares her, the actress and singer told Parade.
"It feels contrived on so many levels," she said. "Unless you're wearing a cowboy hat and cowboy boots and singing and whining about your girlfriend or boyfriend leaving you it's not going to sell. I think that's why my dad finally got out of it. You have to wear those cowboy boots and be sweet as pie. It makes me nervous, the politics of it all."