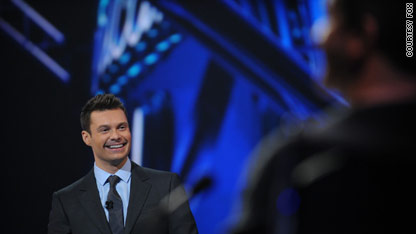 testing captions
I'll admit it: I am afraid.
I'm afraid that when "Idol" meets the music of the Rolling Stones it will be a match made in H-E-double hockey sticks. The show just started and the new stage looks like a place where some magic could happen.
Why the creepy announcer guy's voice introducing the judges and Ryan? Me no likey.
Here we go.