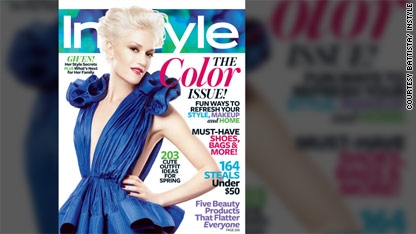 She's an international star, a fashion designer, a mother of two and - on top of that - she gets to be married to Gavin Rossdale.
Yes, Gwen Stefani leads a good life, and she knows it. She just doesn't know how she got there.
"I don't know how I got so lucky – how all this happened to me," she told InStyle magazine for its April issue. "If you were in my shoes, you'd be blown away too."