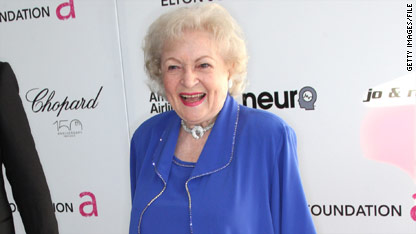 testing captions
Young actresses in Hollywood might want to learn a lesson or two from veteran Betty White.
The octogenarian actress is every where these days - and now has reportedly scored herself a new sitcom.
The New York Times reports that White is slated to appear in a new TV Land series titled "Hot in Cleveland." The show reportedly will co-star Wendie Malick ("Just Shoot Me"), Valerie Bertinelli ("One Day at a Time") and Jane Leeves ("Frasier").
This news comes on the heels of the announcement that White – after a vigorous Facebook campaign led by her fans – will be appearing on "Saturday Night Live."
White is scheduled to appear Wednesday night on CNN's "Larry King Live."