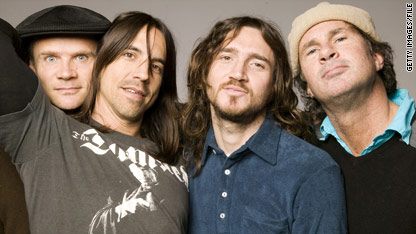 testing captions
Clearly making it into the Rock & Roll Hall of Fame has very little to do with popularity.
At tonight's ceremony, ABBA, Jimmy Cliff, Genesis, The Hollies and the Stooges will each receive their well deserved induction. This honor is given out annually to inductees selected by a voting committee from the Rock & Roll Hall of Fame Foundation. Artists are eligible to be inducted 25 years after their first recording is released.
But what's more interesting is the growing list of artists and groups who get passed over each year, despite record sales, reputation in the industry and lobbying from fans around the world.
Some of the higher profile musicians who have yet to make the cut include:
KISS
Depeche Mode
The Cure
Chicago
Hall and Oates
Rush
Alice Cooper
Moody Blues
E.L.O.
Cheap Trick
Bad Company
Peter Frampton
Heart
T-Rex
Bon Jovi
Journey
Foreigner
Public Enemy
Red Hot Chili Peppers (this was their first year of eligibility)
Who is the biggest miss on this list? Who else should the Hall of Fame be considering for next year? Discuss!