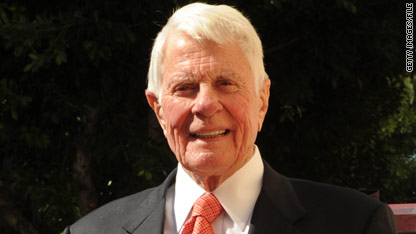 testing captions
Legendary actor Peter Graves is receiving the best of 21
st
century memorials.
The star of "Mission Impossible" and "Airplane" is being feted across the Internet via social networking sites whose users on Monday tweeted and posted some of their favorite Graves delivered lines.
Some of the more popular phrases include, "Roger, Roger, what's our vector, Victor?," and "Joey, have you ever been in a Turkish prison?"
The actor died Sunday at the age of 83.
He was best known for playing the character Jim Phelps for all but one of the seven years "Mission: Impossible" ran on CBS, from 1967-1973. He also appeared as Capt. Clarence Oveur in the 1980 movie spoof "Airplane!"
What's your favorite dialogue uttered by Peter Graves?