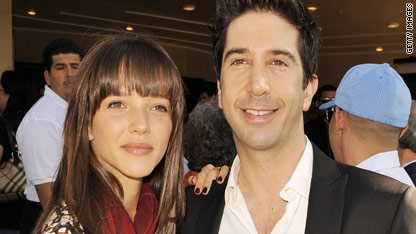 Former "Friends" star David Schwimmer is ready to tie the knot with his girlfriend of three years, Zoe Buckman, Schwimmer's rep confirmed to CNN.
Schwimmer, 43, reportedly met photographer Zoe Buckman, 24, in London when he was shooting "Run, Fatboy, Run" in 2007.
It will be the first trip down the aisle for both Buckman and Schwimmer, and the couple has yet to set a date.