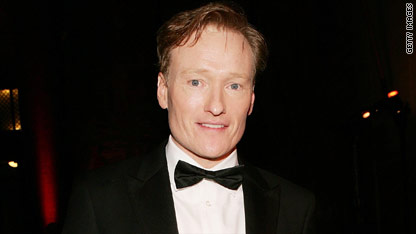 Conan O'Brien tweeted yesterday that he's taking his act on the road with the "Legally Prohibited from Being Funny on Television" tour.
Tickets for the 32-city tour are selling out around the country, with the option to include pricey add-ons like "Meet and Greet" packages, which can cost in the neighborhood of $600.
Although O'Brien is currently out of a job as a late-night TV host, TMZ is reporting that proceeds from the show won't be added to his bank account. O'Brien's tour, which wraps in Atlanta in June, is going to keep his former "Tonight Show" crew gainfully employed until his next on-air gig. As a source close to O'Brien told CNN: He's clearly not doing this for the money.