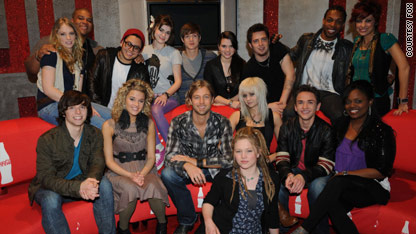 testing captions
Thursday night marks the end of the semi-finals of "American Idol."
This is where I usually make my predictions on who is headed home, but the performances this week were much more evenly matched, which makes the call more challenging.
For the girls, the only no-brainer for me is  Paige Miles whose version of "Smile" was really sub-par. It's  a shame too because she seemed like she had one of the stronger voices among the women this season. Katelyn Epperly might also be in trouble tonight after an uninspired performance on Tuesday.
As for the guys, they have done very little so far to torpedo the notion that a woman will win this season. I'm going to say that Todrick Hall and Aaron Kelly both may have something to fear on Thursday night – Hall because of his Wednesday night performance of "Somebody to Love" may have been too little too late and Kelly because for all of his 16-year-old cuteness, he seems out of his league.
Also on tap tonight is a scheduled performance from Season 8 finalists Matt Giraud and Scott MacIntyre.
After tonight we will have our Top 12, and hopefully the talent, and the songs, will pick up the pace. The first week for the finalists will reportedly be songs from the Rolling Stones and I am already afraid.
Visit our "Idol Tracker" to see who has already left us.
Join CNN tonight and  throughout the "American Idol" season as Lisa Respers France blogs live during the performance and result shows.