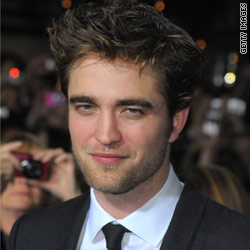 The countdown to "Eclipse," the third installment in the "Twilight" series, is officially in full swing.
A ten second trailer was released for the film, which won't open until June 30, and it lit up the web, ramping up anticipation for the entire trailer which will be unleashed by Summit Entertainment.
Ten seconds doesn't sound like much, but it's just long enough for all the necessary "Twilight" components: an intense stare between Kristen Stewart and Robert Pattinson, Taylor Lautner walking around shirtless and then back to Stewart wearing her trademark "Twilight" mask of confusion.