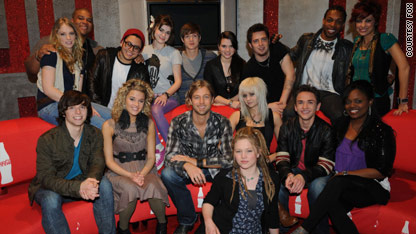 testing captions
It's Wednesday,  so that means it's time for the men of "American Idol" to take to the stage.
Eight will perform, but only six will move on as part of the Top 12. That means they have to bring their "A" game if they want to leave a favorable impression on the voters.
Don't forget that tonight's show starts at 9 p.m. instead of 8 p.m. on Fox.
And don't forget to pop over to our "Idol" tracker to reminisce about those who have fallen short in their attempt to make it to the finals. The judges have been quoted as saying this year's group of women is stronger than the men so let's see if the guys can prove them wrong.
Join CNN tonight and  throughout the "American Idol" season as Lisa Respers France blogs live during the performance and result shows.