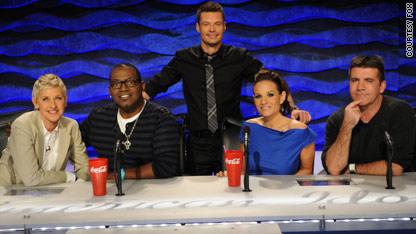 testing captions
It's these people you see right here who I blame for this season's mediocrity.
What a weird opening to the show with Seacrest all up in the guys' faces introducing each one like he was some type of drill sergeant.
A few of them looked like they were about to be ill.
Kara is Simon's "binky?" I think not.
Here we go with men's night.