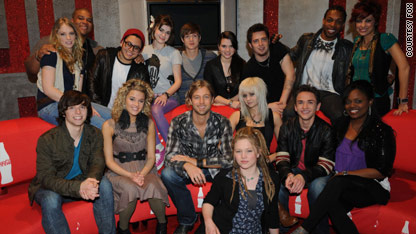 testing captions
This week will be the last time the  "American Idol" contestants have to impress the judges and viewers before the cuts are made to whittle the group down to the Top 12.
First up will be the females on Tuesday night, who need to pull out all the stops if they want to make a favorable impression and ensure themselves a spot in the last group standing.
So far, fans have grumbled that this season has been less than exciting with mediocre performances and contradictory judging. Even new judge Ellen has taken some hits for her style of critique.
At this point, it's anyone's game, and one bad song choice with even the strongest contestant could mean a trip home. Good luck ladies!
Join CNN tonight and throughout the "American Idol" season as Lisa Respers France blogs live during the performance and result shows.