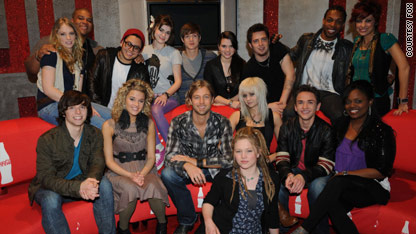 testing captions
Well, they certainly rushed us through that show, didn't they?
No back stories, videos or much chatter with Seacrest to fill out the show. That episode didn't even feel as long as Ellen's tie tonight.
It feels like the women are getting better, or is it that I am getting used to not being amazed?
I totally agree that MamaSox is the chick to beat after tonight. Who do you think is heading home this week? Who among the eight just wasn't all that great?
Keep up with who's been kicked off and who remains with our "American Idol" tracker!