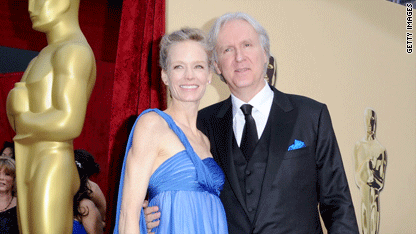 James Cameron, who donned a blue pocket square to match his wife's gown, said he never dreamed "Avatar" would make such a splash.
"We thought we were going to make some money, but not nearly as much as we did," he said.
As for the buzz about Cameron and his ex-wife, Kathryn Bigelow, going head to head, he said he couldn't be more proud of what she has accomplished.