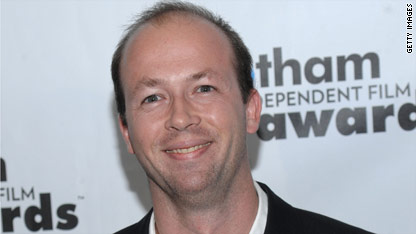 "Hurt Locker" producer Nicolas Chartier's e-mail habits continue to intrigue.
Over at the L.A. Times' movie blog, there's yet another message from Chartier, who has already been banished from the Academy Awards because of a campaign note he sent to Oscar voters and other insiders that the Academy found to be in bad taste.
This message, sent in December, focuses on the other "Hurt Locker" controversy of the lawsuit brought by Sgt. Jeffrey Sarver, who claims the film isn't fictional but based on his own experiences in the Iraq war that "Locker" screenwriter Mark Boal documented.
In response to a message from one of Sarver's attorneys near the winter holidays, Chartier said he'd never heard of Sarver, and inquired about what the cause of his unhappiness was.
"Everyone says it's one of the best movies of the year, did he just not like the popcorn when he watched the movie?" Chartier mused in the email. "What negative impact....Did I steal his girlfriend?"
It's safe to assume that by now, Chartier is well-versed in why Sarver is none too pleased with "Hurt Locker's" success.