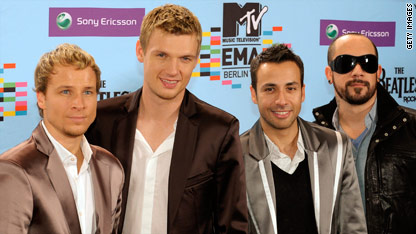 Backstreet's back, alright – and this time, they're on a boat.
The boy band released news that they're kicking off a four-day cruise at the end of the year, departing from South Florida on December 9.
The actual ports of call have yet to be described in more detail other than "exotic," but according to the band's Web site, cruise participants will be treated to "an intimate" performance from Backstreet, a Q&A session, photo ops and a beach party.
Tickets for fan club members go on pre-sale March 15, with public sale beginning March 22. You have to buy your tickets through the official site, unless you want to run the risk of being left out of the "private" events.