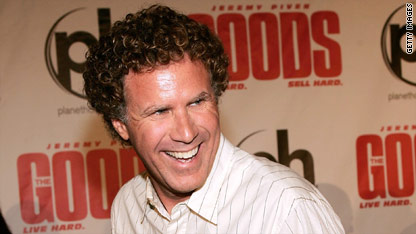 testing captions
Several "Saturday Night Live" stars have reprised their political alter-egos for a 6-minute video made by the creators and producers of FunnyOrDie.com.
With all the set-up of an "SNL" skit, the video shows what could happen if President Obama was somehow able to gather former presidents, dead and alive, into his White House bedroom for a "Presidential Reunion."
Will Ferrell is back as George W. Bush, Darrell Hammond plays Bill Clinton, Chevy Chase is Gerald Ford, Dan Aykroyd is Jimmy Carter and Dana Carvey makes an appearance as the elder Bush president. Fred Armisen plays the President, Jim Carrey was tapped to be the spirit of Ronald Reagan and Maya Rudolph portrays a dumbbell-toting Michelle Obama.
Shot on Sunday in Van Nuys, California, "Presidential Reunion" is the first of a series of videos about financial reform to be released on the site.
Check out the video here. (And yes, it's safe to watch at work, as long as you don't make it obvious you're slacking.)