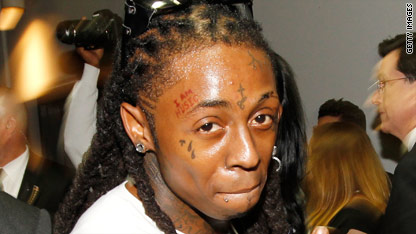 testing captions
Lil Wayne is free for at least another day.
Sentencing for the rapper was postponed on Tuesday due to a fire in the basement of the courthouse, a court spokesman confirmed. A new sentencing date has not been set, court spokesman David Bookstaver said.
Dwayne Carter, the rapper's legal name, pleaded guilty to felony gun charges in a deal with prosecutors in October 2009 and he was expected to receive a one-year prison sentence set to start immediately after the sentencing.
His sentencing had previously been delayed for three weeks to allow the rapper to undergo extensive dental work.
In an unrelated case, Wayne also faces felony drug possession and weapons charges in the state of Arizona.
Lil Wayne is a multiplatinum-selling and Grammy-winning rap artist. His hits include "The Block is Hot" and "Lollipop," and his album "Tha Carter III" was the top-selling disc of 2008. His latest album, "Rebirth," was released last month.