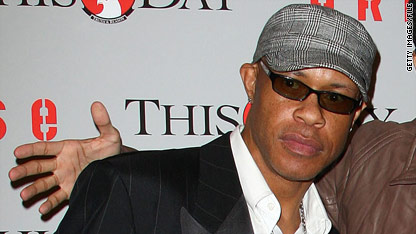 testing captions
The hip-hop community is pulling for the recovery of one of the pioneers of rap.
Guru, a founding member of the rap group Gang Starr, was reportedly scheduled to have surgery on Monday after lapsing into a coma.
According to a radio interview with his former group mate DJ Premier, the 43-year-old Guru suffered a heart attack and fell into the coma after going into cardiac arrest.
Guru, who was born Keith Elam, rose to fame as a member of the underground hip-hop group in the early 1990s. In 1993 he released a solo album, "Jazzmatazz, Vol. 1" which was billed as "an experimental fusion of hip-hop and jazz." The album became the first in a series of four records.