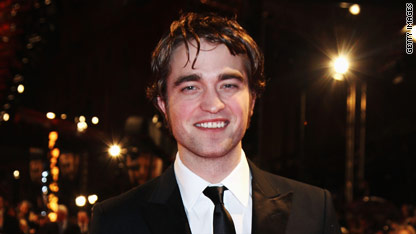 Not everyone on "Team Edward" was excited when their beloved Robert Pattinson announced his role as Emilie de Ravin's on-screen love interest in his new romantic drama, "Remember Me" - out March 12.
Some "Twilight" fans even decided to boycott the movie. And it wasn't because they didn't want to watch their favorite Brit heat up the big screen for approximately 128 minutes.
But when Summit Entertainment tweeted February 18, "The #EclipseTrailer will play with REMEMBER ME in theatres on March 12!" "Twilight" fans began whistling to a different tune.
"I was'nt going to watch it...as its going to be SUPER weired watching Rob on screen woth some one else other than Kristen..but now i am so going to see it...i am soooooooooo exited for it.." "Twilight" fan Kaila wrote on Twilighters.org.
Megan M., another fan who posted to Twilighters.org, wrote, "I was undecided to see it only cause theres no love story better that Twilight. But now I SOOOOOOO AM!!!!!!!!!"
Twilighters.org's Georgia Tena said premiering the "Eclipse" trailer with "Remember Me" was a smart idea.
"Having the ["Eclipse"] trailer in front of "Remember Me" is definitely a big incentive to go see the film, especially for those who were undecided on watching the film," Tena wrote in an e-mail to CNN. "This is the first video footage that we'll be seeing from the Eclipse movie and that's very exciting. It will also attract more fans to go see it at midnight or opening weekend. I know I'll be there at midnight."
And for the fans who can't bear to see their favorite vampire with someone other than Bella - yet, are unable to justify spending $9 on a movie ticket just to watch the trailer - there is a light at the end of the tunnel.
The Ultimate Fan Edition of "New Moon," to be released at Wal-Mart March 20, will feature a sneak-peak of "Eclipse."
Maggie Sistachs, who said she's "100 percent on 'Team Edward,' " is excited to see Pattinson play a "real life" character - in other words, a character who's not a wizard or a vampire.
However, Sistachs will not be waiting in line for "Remember Me" tickets at midnight like she did when "Twilight" and "New Moon" were released.
The third installment in the "Twilight" saga, "Eclipse," will be released June 30.