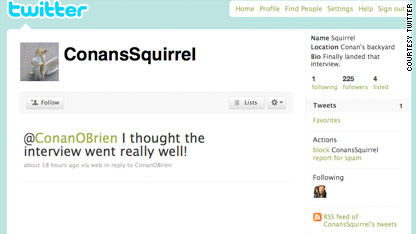 Remember that squirrel Conan O'Brien interviewed in his backyard yesterday? It, too, now has a Twitter account.
He - or she, the gender isn't disclosed - tweeted in response to O'Brien, "I thought the interview went really well!"
The squirrel managed to do this from O'Brien's backyard, and, judging by his bio, is happy to have "finally landed that interview."