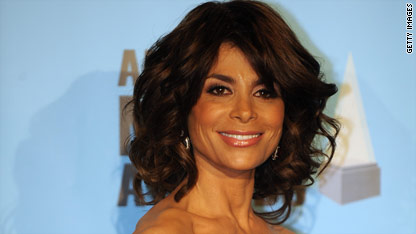 testing captions
Paula Abdul hasn't really discussed "American Idol" since the new season began.
Unless, perhaps, you read more into the tweets sent out via her Twitter account.
The perky former "Idol" judge often uses Twitter to communicate with her fans, and she turned to the social networking site to announce when she and the show couldn't reach an agreement to bring her back for season nine.
The singer/dancer often shares her inspirational thoughts with the masses. Lately she has been tweeting words of wisdom such as, "What lies behind us and what lies before us are tiny matters compared to what lies within us" and "We make a living by what we get, we make a life by what we give."
Could this be Abdul's way of letting the tweeple know that she's over it and moved on?
Could be. On February 20 she tweeted "A journey of a thousand miles begins with a single step."
Straight up.