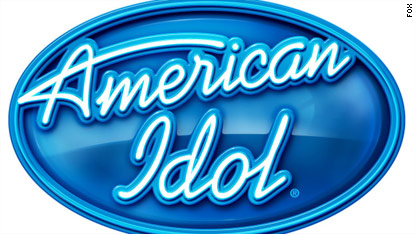 testing captions
Thursday night is the night of reckoning for four "Idol" contestants.
Two men and two women will be sent packing, and while the performances were almost totally underwhelming across the board, I have my theories as to who we may be bidding "adieu" to in the first round of cuts.
Ladies first. Teacher Paige Miles was in the unenviable position of going first Tuesday night during the Top 12 girls' performances.
The judges claimed to have enjoyed her cover of "All Right Now" by Free. The unwritten rule on "Idol," however, is that he or she who goes first must blow the viewers away so folks remember to vote for you. She didn't do that, and I think she might be going home as a result.
Ashley Rodriguez was up next, and her version of Leona Lewis' "Happy" made the judges anything but.  A show of nerves plus some notes that got away from her could equal a ticket home.
Now on to the fellows. Tim Urban was an alternate who made it on to the show at the last minute after Top 24 contestant Chris Golightly was disqualified.
Urban may not have had much time to enjoy it, however, because he really should "Apologize" to fans for his version of that OneRepublic song. It was wrong on so many levels. (Simon was particularly harsh in his criticism of Urban.)
Jermaine Sellers went into the Top 12 men's group hamstrung by an incident from Hollywood week where he, as Kara put it, "threw the band under the bus." That show of possible diva-like behavior (or in this case, divo-like) left a bad taste in some fans mouths, as did his crooning of Oleta Adams' "Get Here." It might be buh-bye  for him.
However it shakes out, I hope tonight's elimination shakes up the remaining contestants and pushes them to step up their performance game. Otherwise, it's going to be a v-e-r-y long season.
Join CNN throughout the "American Idol" season as Lisa Respers France blogs live during the performance and result shows.