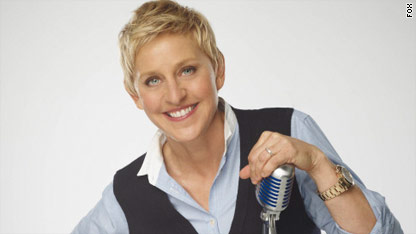 testing captions
Tuesday night will be the first real test of Ellen DeGeneres as an "Idol" judge.
Up until now we have been treated to the edited Ellen, compassionate and injecting just enough funny to break the tension for contestants.
But tonight we will have the first live performances and Ellen unplugged. I'm going to be interested to see how she holds up against Simon, who seems to be counting the days until his exit; Randy, who seems to have only two channels – "Yo, that was hot" and "That was just all right for me"; and Kara, who is trying to replace some of the nurturing we lost with Paula Abdul.
I predict that this year's competition will come down to a male versus a female in the finals and I am looking forward to seeing what the Top 12 ladies have in store for us tonight.
Join CNN throughout the "American Idol" season as Lisa Respers France blogs live during the performance and result shows.