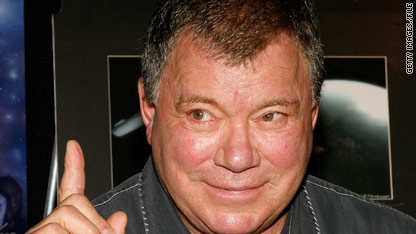 testing captions
The show's creators are for sure going to have to find another title, but at least they now have a star.
CNN has confirmed that William Shatner has been cast to star in an adaptation of the Twitter account @S-MyDadSays. (You can fill in the dashes.)
The show is reportedly planned as a CBS series to be executive produced by "Will & Grace" creators David Kohan and Max Mutchnick.
The twitter account boasts more than 1 million followers and was started by twenty-something Justin Halpern after he moved back in with his parents. It features sayings from his cranky, seventy-something dad, who often utters comical insights not suitable for print here.
Halpern also landed a book deal courtesy of his father's profane pronouncements, which have covered everything from his son's smell while working out to his disdain for the novel "The DaVinci Code."
Shatner has proven his comedic chops with his role in "Boston Legal," for which he won an Emmy, and as a pitchman for Priceline.com.