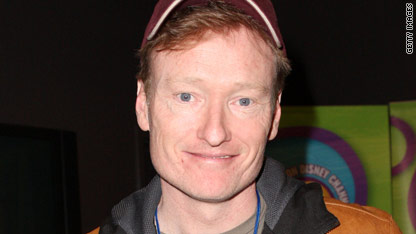 Conan O'Brien took the millions of dollars he received in his settlement with NBC and hightailed it to Hawaii, with his wife and kids in tow.
Earlier this week, photos emerged of a bearded O'Brien strolling down a Hawaiian street - wearing proper sun protection of course - along with his two young children, Neve and Beckett.
Thursday, more images popped up across the Web showing O'Brien spending some quality time with a dolphin.
His wife, standing right next to him, didn't seem to mind.