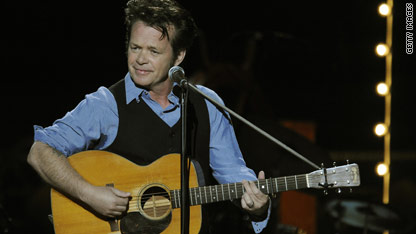 testing captions
John Mellencamp has yet to respond to requests that he leave his "Small Town" for Washington.
Though 1,700 people have joined a Facebook group called "Draft John Mellencamp for Senate," the hitmaking Hoosier's representative told CNN that he had no comment on the movement.
The Facebook supporters are responding to the announcement by Sen. Evan Bayh (D-Indiana) that the two-term senator and former Indiana governor won't seek re-election this fall.
Aside from hits such as "Jack and Diane," "Cherry Bomb" and "Jackie Brown," Mellencamp is known for helping to create Farm Aid. His politics appear to lean to the left; in the '80s he was a vocal critic of Ronald Reagan and participated in the 2004 Vote for Change tour, arranged by MoveOn.org.