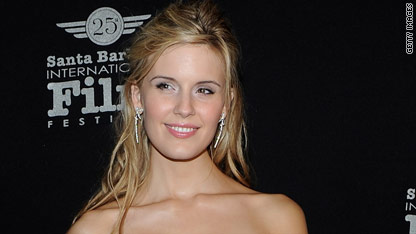 When "Lost's" final season premiered a couple of weeks ago, one of the biggest burning questions about the alternate timeline was, "Why wasn't Shannon on the plane?"
Well, it looks like we might get our answer as EW.com reports that Maggie Grace, who portrayed Shannon - and hasn't appeared since the third season - will return before the series ends.
Shannon was memorably killed off by Ana Lucia in season two, soon after starting a relationship with Sayid. Speaking of Sayid, it was also announced that Andrea Gabriel, who played his late wife Nadia, will also return this season.
What do you think of these characters returning to "Lost?" Any other characters, dead or alive, you hope to see this season?