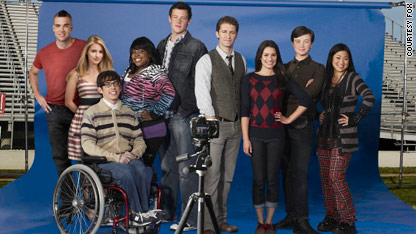 testing captions
I am officially "Glee"-king out.
The promo for the new season of "Glee" has only increased my yearning for the show to return.
I was wondering how the dynamics may have changed at McKinley High since the "Glee" kids won regionals, and I am happy to see that slushies are still being flung.
I mourned the show going into hiatus - it's been gone since December - so this promo whetted my appetite for its return. The songs, the drama, the budding romances! Not to mention the return of  Coach Sue Sylvester.
And might I dare to hope for a surprise cameo by Madonna herself in the Madonna-themed episode? Come on, April!