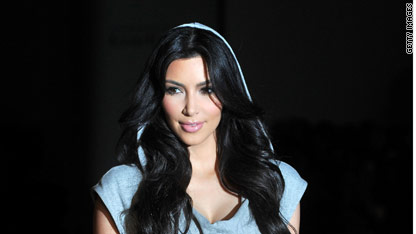 testing captions
Turns out Kevin Smith isn't the only famous person to join Twitter's mile-high club.
Kim Kardashian, who was tweeting from cruising altitude Tuesday night, wrote on her page, "I'm on the airplane...love wifi! I am sitting next to an Air Marshall! Jim the air marshall makes me feel safe!"
After what started out as an innocent post, Kardashian began receiving some backlash from followers who were confused as to how "Jim's" identity was revealed.
Twitter user rockergirl73 wrote, "@KimKardashian interesting you aren't suppose to know the identity of the air marshal on your flight."
The reality-TV star sent a direct reply: "No but I figured it out & he told me! Shhhh."
After a slew of similar posts, Kardashian decided to put the matter to rest.
"RELAX I just told u guys the Air Marshall is sitting next to me, highly doubt anyone is Twittering like me on this flight! Shhh," she wrote. "Air Marshall's are supposed to keep their identity concealed. He did! I am just a private eye & assumed, so I asked him & he was honest! OK I hope I don't get in trouble...logging off now! xo."
And on a separate plane, singer JoJo provided a little too-much-information to her followers when she tweeted, "I just need 2 understand why the woman next to me felt it appropriate 2 unleash no less than a dozen rancid raunchy farts on this airplane."