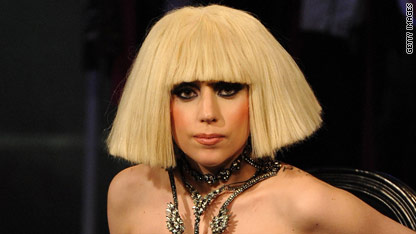 If you had to pick the one thing that Lady Gaga and Alexander McQueen had in common, it was the ability to pull off an eccentric, jaw-dropping show.
But now that McQueen has passed, Gaga is paying tribute to the designer by scaling back on her normally outrageous performance style.
According to U.K. paper The Sun, Gaga will take the stage at tonight's Brit awards in a plain black leotard to play acoustic versions of her lesser-known songs, "Telephone" and "Dance in the Dark."
According to a source in The Sun, Gaga's original Brit performance - which included a "water dress" and renditions of her more popular songs, like "Poker Face" - was ready to go, and Gaga scrapped it all at the last minute feeling that it would be inappropriate.
Gaga, who seemed to emerge out of thin air to become the definition of fashion in the extreme, has been called McQueen's unofficial muse - those 10-inch, space-age heels she rocks in her "Bad Romance" video were crafted by McQueen himself.
While most celebrities released statements at the time of McQueen's death, Gaga was silent, posting only a picture of herself with the late McQueen on her Twitter page.