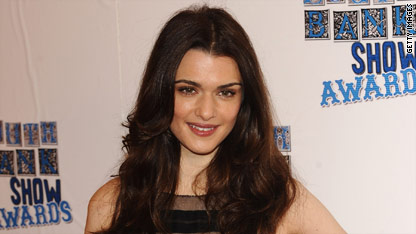 testing captions
Lana Turner, the story goes, was discovered at a Hollywood drug store. Natalie Portman, it is said, was first noticed at a pizza parlor.
But it's not always that easy to find new stars.
In Europe, the search is on for the next Daniel "James Bond" Craig, Rachel "Lovely Bones" Weisz and Franka "Bourne Identity" Potente through the Shooting Stars initiative. CNN's Grace Wong has the details.
The program, Wong writes,  was launched in 1998 by European Film Promotion (EFP), an umbrella organization that promotes European cinema in order to find Europe's best actors under the age of 35. Shooting Stars was started because there is "no star system in Europe," said project director Karin Dix.
Over the weekend, 10 performers were presented to the Berlin Film Festival. Will any of them make it? Only time will tell - but if they do, you'll know where they got their breaks.