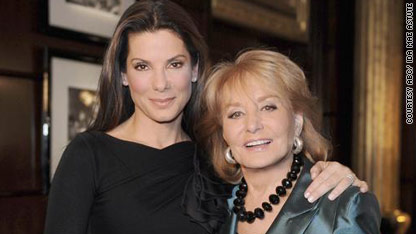 testing captions
For fans of Barbara Walters' Oscar night special, an era is about to come to an end.
The 80-year-old interviewer announced on her daytime talk show "The View" that after almost 30 years, this year's celeb gabfest will be her last.
"ABC has asked me to keep doing these specials as they have been so successful," Walters told the audience. "But to be honest, I feel like I've 'been there, done that.' "
The show has been featuring Walters' interviews with Oscar nominees since 1981.  The final special, which will air on March 7 prior to the Academy Awards, will include interviews with best actress nominee Sandra Bullock and best supporting actress nominee Mo'Nique.
Walters will continue her special "The 10 Most Fascinating People," for which she annually selects a group of newsmakers for a one-on-one chat.