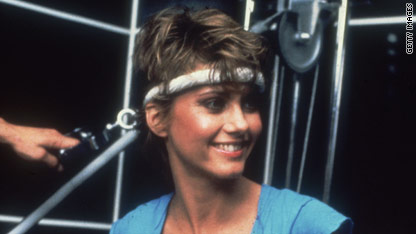 testing captions
When you think of sexy songs, do you think of Mick Jagger's swagger? Marvin Gaye's croon? Al Green's yearnings?
How about Olivia Newton-John's "Physical"?
Well, "Physical" was No. 1 on Billboard's Hot 100 pop chart for 10 weeks back in 1981 - along with several more weeks in high-ranking positions - and, as such, it ranks as the sexiest song of all time on a new list Billboard has released just in time for Valentine's Day.
As the magazine explains, "there's nothing subjective about this list. These are, literally, the 50 most popular songs about sex ever, as based on each song's performance on the Billboard Hot 100 chart." Rankings were determined by an inverse point system, with each week at No. 1 worth the most. (Rankings were also adjusted to account for different turnover rates in various eras.)
Following "Physical," the Top 10 includes two Rod Stewart songs - "Tonight's the Night" and "Do Ya Think I'm Sexy" - as well as Madonna's "Like a Virgin," Boyz II Men's "I'll Make Love to You" and (yes!) Marvin Gaye's "Let's Get It On."
But let's forget about chart, er, performance. What do you think is the sexiest song of all time?