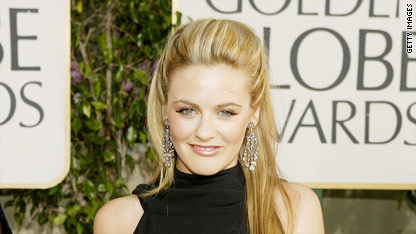 testing captions
Special Marquee blog from TheFrisky.com
After oodles of Dracula adaptations, "Buffy the Vampire Slayer," "Twilight," "True Blood," "Daywalkers," and "The Vampire's Assistant," I thought I'd let out a blood-curdling scream if I heard about another vampire movie. But amazingly there's a new entry in the bloodsuckers category that I'm pretty excited about. The flick is called "Vamps," and it starts filming in April. What's so buzzworthy about it? It will be directed by Amy Heckerling, the woman behind "Clueless," which, 15 years later, never fails to crack me up when I catch it on cable. As if (get it?) that weren't enough, guess who's starring? None other than Alicia Silverstone, whose comeback we've been anxiously awaiting for years. This will be the first time the dynamic duo has teamed up since their 1995 breakout.
Alicia's best friend in the movie will be played by Krysten Ritter, aka Lucy from "Gilmore Girls," who's making the leap from quirky sidekick to full-fledged co-star.
"Vamps" tells the story of two female vampires living it up in New York City, "until love enters the picture and each has to make a choice that will jeopardize their immortality." I'm kind of digging this twist on the classic vampire plotline—as many fanged-up movies and TV shows as I've seen, it's always the male vampire who's in love with the human female. Is this girl power gone to the vampires? Also, this movie sounds like it will be a comedy, a relief after the heavy melodrama of "New Mood."
More from TheFrisky.com:
Anne Hathaway left the Catholic Church for her gay brother
Why are celebs in such a rush to show off their post-baby bodies?