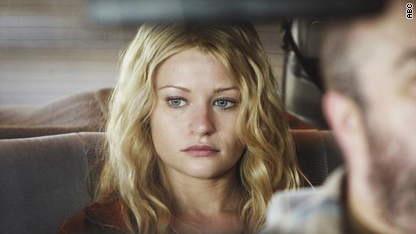 [Editor's Note: You know the drill by now. If you haven't seen this episode of "Lost" yet, DON'T READ ANY FURTHER.]
At first blush, Tuesday night's episode of "Lost" appeared to be Kate-centric, but it was what we found out about Claire that intrigued me the most.
Back in season four, Claire was taken away mysteriously by her dead(?) father, Christian, leaving her son Aaron behind, who was taken off the island by Kate as one of the Oceanic Six. Later, Locke (the real Locke... I think) met Christian and Claire inside Jacob's cabin, but something was certainly off about her. Then Claire appeared to Kate in a dream(?) and warned her not to take Aaron back to the island.
So, we've finally learned where Claire has been - still on the island this whole time, setting traps like the late, lamented Rousseau. And it seems that she has been "infected," and so has Sayid, according to Dogan, the leader of the Others living at the temple. (In another very "Lost" scene, Dogan tortured the torturer Sayid, similar to his treatment by Rousseau when they first met, in order to diagnose him.) FULL POST