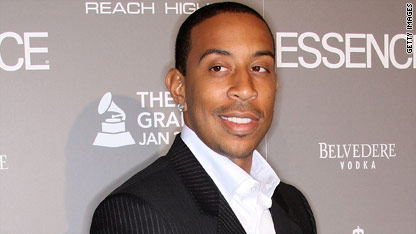 testing captions
$1.5 million in scholarships is at stake, and some college students seeking a share are just steps away – literally.
Fraternities and sororities from around the U.S. have been taking part in the Sprite Step Off, a national step competition hosted by rapper/actor Chris "Ludacris" Bridges, who's also a producer behind the contest and the resulting MTV2 documentary series.  It's the biggest step competition in history, and the finalists will square off in Atlanta for a shot at the top prize: $100,000 in college scholarships.

The stepping is phenomenal, but the series focuses on more than just dancing.  We see the offstage conflicts, the stress of the competition... and the community service performed by the students, who are working with the Boys & Girls Clubs of America and Ronald McDonald House Charities as part of the contest.  That part of the package especially pleases Ludacris, whose philanthropy in his hometown of Atlanta was the subject of our first "Find The Good" entry last fall.
"I wanted to show people that there's much more to these individuals than just stepping," he told me in a brief interview.  His pride in the students was apparent, as he repeatedly praised them for their service, their dedication, and their talent.  "The energy I've picked up along the way has been good for me, because I've been motivated, just seeing what has gone on with these fraternities and sororities."
To make the competition, teams had to compete in qualifying events, followed by regional semi-finals and finals, which determine the 12 sororities and fraternities that will meet this month in the national finals.  And while Ludacris wouldn't confirm rumors of a follow-up tournament, he certainly didn't seem ready to let it end, and teased "I think this whole thing is just beginning."